Blessed To Work With The Best.
"The best people are the people who can take little direction and perform well above your expectations. Krysta is one of those people. 
Her skills are unmatched in the industry and we are always happy with what she provides. She's not only super easy to work with. She has the best attitude and always hits deadlines.
I'm not sure where we'd be without Krysta. I'd recommend her more but don't want to give away our secret sauce.
"
- Jesse Eker,
T. Harv Eker International
–––––––––––––––––––––––––––––––––––––––––––––
​​​​​​​
"Krysta started working with Harv Eker International a few years ago, and I can confidently say that
the branding and online presence of our company stands out among any of our competitors.
From sales pages to workbooks to full on website rebranding of some of our biggest programs, Krysta has done it ALL, with grace and compassion while always hitting deadlines.
Working with Krysta has been nothing short of amazing and I can't recommend her enough to anyone looking to take their branding, design, and online or offline presence to the next level. Thank you Krysta for all you've done and continue to do for HEI!
You are a true master at what you do, and anyone lucky enough to work with you is just that... so lucky!
"

- Jennifer Eker,
T. Harv Eker International
–––––––––––––––––––––––––––––––––––––––––––––
​​​​​​​
"Krysta's excellence is mastered through her keen knowledge of design,  perfection, and high standards. I worked with her on my own projects, as well as having her for many of my high profile clients.
She understands your vision thoroughly and goes through lengths to achieve and even beat your standards
. 
You are lucky to work with her. "
- Dr. Neeta Bhushan,
Author of Emotional Grit
–––––––––––––––––––––––––––––––––––––––––––––
​​​​​​​
"Working with Krysta is an absolute pleasure from start to finish. 1) She takes the time to truly understand what you need. 2) She creates beautiful modern designs. 3) She's super responsive and collaborative in honing the final design. 
She delivers high-quality results and the process of working with her is effortless and enjoyable;
she's an elite-level designer
. I'm delighted that I've connected with Krysta and I intend to work with her again and again in the years to come."
- Mike Kennedy,
CEO of Freedom Media
–––––––––––––––––––––––––––––––––––––––––––––
​​​​​​​
"Krysta is one of my favourite designers to work with – her design styles are sleek, sexy, eye-catching and clean, and she is always on time and professional. I've worked with her on several projects and
she's made all my clients very happy
. Here's to more projects together!"
- Veena Sidhu,
Dreamcatcher Enterprise / Mindvalley
–––––––––––––––––––––––––––––––––––––––––––––
​​​​​​​
"
The number of times I've received something back from Krysta and said "Yes!" is a lot.
I'm fairly detailed in my briefs, but
it's hard to describe Magic, and that's what Krysta does.
She takes what you want, and makes it better, reading your mind for all the things you didn't say and
giving you something back so much better it can shock you
.
I'm so grateful that we met and we've worked together solidly now for 2+ years.
She's fast too.
Hire her right now
. "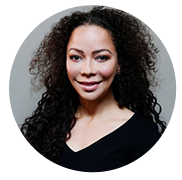 - Nichol Brandford,
Executive Director & Co-Founder, Transformative Tech Lab / Lecturer at Stanford University / CEO, Willow Group
–––––––––––––––––––––––––––––––––––––––––––––
"
Super professional + creative - confusion = Krysta F!
She's the real deal and made our lives much easier as a company
. "
-Preston Smiles,
Speaker, Author, Messenger of Love